About Auburn State Recreation Area
Gold panning, whitewater rafting, and off-road motorcycle riding are just a few of the unique recreational activities offered here. The Auburn State Recreation Area covers 40-miles of the North and Middle Forks of the American River. It was once a massive gold mining area, but is now enjoyed as a natural space. Although the area may seem overshadowed by its adventurous roots, it is also a beautiful spot to spend a relaxing weekend.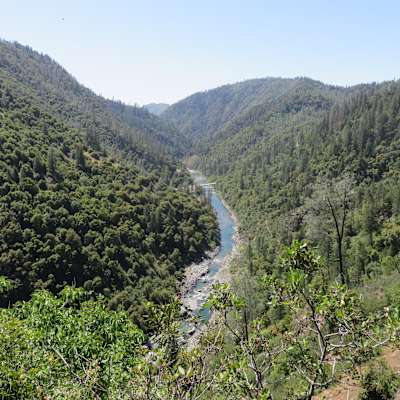 Located on the east side of the North Fork American River, Mineral Bar offers up 18 campsites with tables, firepits and dry toilets. It does not...
45 Saves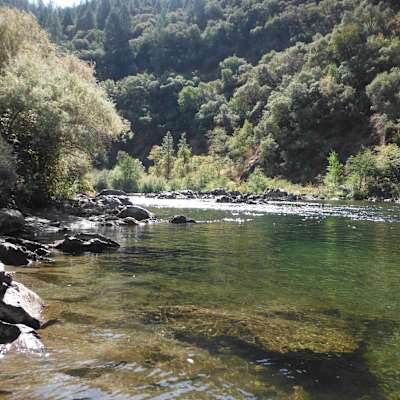 Recommended for those who don't mind getting a little mud on the tires (read: vehicles with high clearance), Ruck-A-Chucky is located at the end of...
27 Saves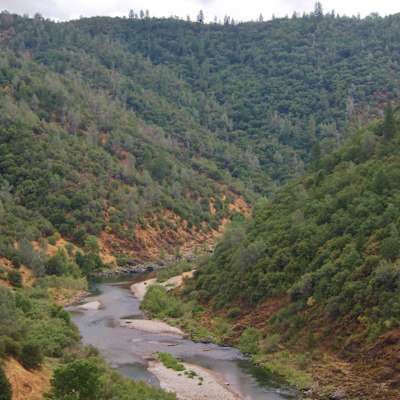 For the more wild at heart, Auburn State Park offers a variety of primitive campsites that you can access via bike, car, or boat. Boat-in Camping...
4 Saves
7 Reviews
No one? Bueller? Sharing is caring, y'all.
Drop some
Auburn
knowledge on us.
History of Auburn State Recreation Area
The Southern Maidu or "Nisenan" were the area's predominant native group for thousands of years.The Nisenan hunted and gathered from their established villages. Their winter homes were covered in earth for insulation, and dug partially underground—two to three feet deep. Summer shelters consisted of branches laid over a framework of saplings and covered with brush.
The Nisenan wove baskets for trapping fish and for carrying, winnowing and storing food. Many Nisenan baskets grace museum collections all over the world. The surviving descendants of area Nisenan are working toward Federal recognition for their tribe.
In January of 1848, gold was discovered at nearby Coloma on traditional Nisenan lands. Within a few months, the foothill and mountain homelands of the native people were overrun by would-be millionaires. Europeans, Americans and even local residents dug, panned, deluged with high-pressure hoses, dredged and pounded the gold out of any place it might be found.
Within months, mining activity expanded from the Coloma site on the South Fork to the
Middle and North Forks, now a part of Auburn SRA. Although early mining created extensive environmental damage, the damage has since been diminished by natural processes.
A rich array of historic and cultural features can be seen at the park. The Mountain Quarries Railroad Bridge, an early concrete arched bridge, is listed on the National
Register of Historic Places. Several historic bridges are still being used in remote areas. California's highest bridge, the Foresthill Bridge, lies within the park. The hard rock tunnels on the Middle Fork of the American River were the earliest tunnels of this type constructed in California. Whitewater rafting through one of these tunnels at Tunnel Chute provides an unparalleled experience.