About Andrew Molera State Park
Find 5,000 acres of pristine beauty in the northern area of Big Sur at Andrew Molera State Park. With beautiful coastal hills and ocean access from a stunning cove, Andrew Molera is a great park for those who wish to combine their love of camping with a love for the sea. Andrew Molera State Park is situated close to a rivermouth break, so bring your surfboard! Featuring meadows, beaches, and vibrant hillsides, Andrew Molera State Park camping offers ample opportunities for hiking, surfing, beachcombing, or simply sitting down and taking it all in. Be sure to soak-in the scenery on the bluff overlooking the point where the Big Sur River meets the ocean. You're likely to walk back to your campsite with the contented feeling that life doesn't get much better.


Andrew Molera Trail Camp is the only campground in the area to operate on a first-come, first-served basis. Choose among 24 walk-in campsites in a grassy meadow, none of which offer much privacy due to the open nature of the campground. Each campsite is about a .3 mile walk from the parking lot, so come prepared to trek supplies into your site. Sites come equipped with a picnic table, fire ring, and access to a food storage locker to keep animals at bay. To truly experience all in nature that Big Sur has to offer, Andrew Molera State Park camping is not to be missed.
Campgrounds in Andrew Molera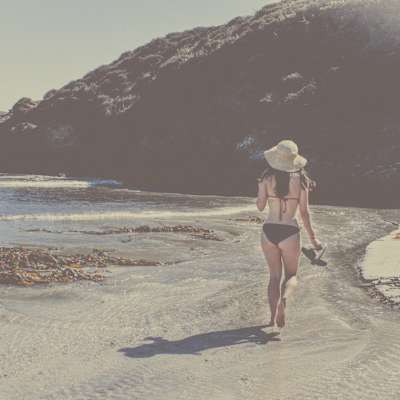 96% Recommend (15 Responses)
Sleep in a grassy open meadow in your Big Sur campsite at Andrew Molera Trail Camp, waking early to meander along a trail beside the Big Sur River...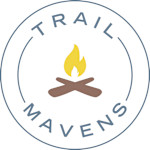 Sasha: These sites are in a big open field, and while it makes for nice, flat camping, there is ZERO privacy. The only exceptions are...
193 Saves
13 Reviews
No one? Bueller? Sharing is caring, y'all.
Drop some
Andrew Molera
knowledge on us.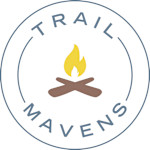 These sites are in a big open field, and while it makes for nice, flat camping, there is ZERO privacy. The only exceptions are sites 4, 20, and 22, which are nestled back into a large bushy tree. Max 4 ppl/site.
Helpful 3
Helpful 3
Remove vote :(
There is a rivermouth break here, and you won't want to miss out on the surf. Make sure to bring your surfboard (and the energy to lug it to the beach).
Helpful 2
Helpful 2
Remove vote :(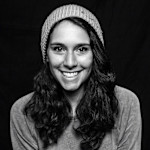 Beautiful spot. The camp sites are super spacious and the bathrooms are clean and nearby. The campsite was super quiet and great for those hoping to get a good night's rest. We did the 8.7 mile ride trail which was beautiful, and not very strenuous!
Helpful 1
Helpful 1
Remove vote :(
It was a lot of fun to camp here! We got a great spot with some nice shade. Squirrels were running around looking for food so be careful not to leave anything out! The hike to the beach was great and we saw a huge pod of whales!
Helpful 1
Helpful 1
Remove vote :(
Make sure to get there VERY early (around 7am) and walk into the campsite, and ask people who are awake if they plan on leaving or not. If so, tell them that you'll be taking their place, then go fill out a self-reservation form at the ranger's station
Helpful 1
Helpful 1
Remove vote :(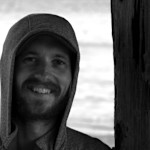 This is a beautiful, open place to camp. My partner and I camped on a weekday in December and there were only three other campers. If you are lucky, as we were, the sites around two incredible Sycamore trees will be open and you can camp underneath their massive canopies.
A couple of warnings about the area:
Poison oak is everywhere; up, down, all around. Stay in the center of the trails if you are allergic. Also, the trail to the beach from the campsite floods out when there has been rain. However, it's not much of a hassle to head back to the main parking lot and take that trail down; and it is a very enjoyable walk no matter which way you take.
Helpful 1
Helpful 1
Remove vote :(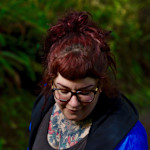 My friends and I loved this site! It is a huge open field so be prepared for the beaming sun unless you get lucky to snag one of the couple spots with a tree. The hike to the site and the beach is very easy ehich made this ideal for our weekend in big sur. There is TONS of wildlife at this site so use the lockers and a dry bag for any food or scents. We encountered bears, raccoons, squirrels, and deer during our stay in October. After our first night there we were not bothered so it seems the animals were just curious.
Helpful 1
Helpful 1
Remove vote :(
You can find clusters of monarch butterflies clinging to Eucalyptus trees near the beach (typically October - January).
The squirrels of this park are somewhat of a legend - hide your food, hide your toes because they will find them and they will nibble!
The East Molera Trail up to the ridge and the Ridge-Bluffs loop are both great day hikes that do not lack for sweeping coastal views.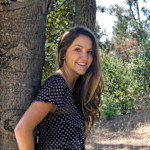 Hike in, nice spread out camp spots. Hike another mile to get to the purple sand beach, popular for surfers.
History of Andrew Molera State Park
Andrew Molera State Park is a state park of California, United States, preserving relatively undeveloped land on the Big Sur coast. Situated at the mouth of the Big Sur River, the property was part of the Rancho El Sur land grant, and later owned by the Cooper-Molera ranching family. The park is named in commemoration of Andrew Molera, who popularized the artichoke in California in 1922. His sister Frances Molera made the name a condition when she sold the property to The Nature Conservancy in 1965.