About Ahjumawi Lava Springs State Park
Ahjumawi is a one-of-a-kind park. For starters, it can only be accessed by boat – which automatically gives it a bit of flair. Once you paddle your way to shore, the turf is dominated by lava rock, pine forests, hills covered with wildflowers – all intercepted by a series of waterways. This park is truly an outdoor lover's playground and offers an amazing place for a day or weekend retreat. The aqua colored waters offer a refreshing contrast to the park's unique landscape. The park itself is a collection of "recent" (read: three to five thousand years old) lava flows that have formed into large areas of jagged black basalt. Since most all of the park is covered in this landscape, we feel like it makes the perfect spot for some old school mission impossible. The catch? There are no couches to jump onto and the lava is oh so real.
Campgrounds in Ahjumawi Lava Springs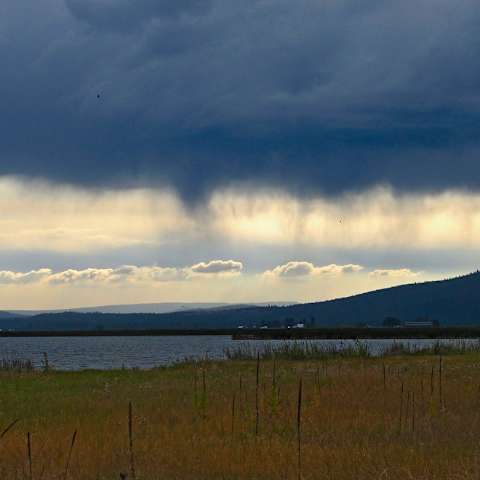 Ja-She Creek Campground is set not far from the concrete take-in at Ja-She Creek. The campsites are a...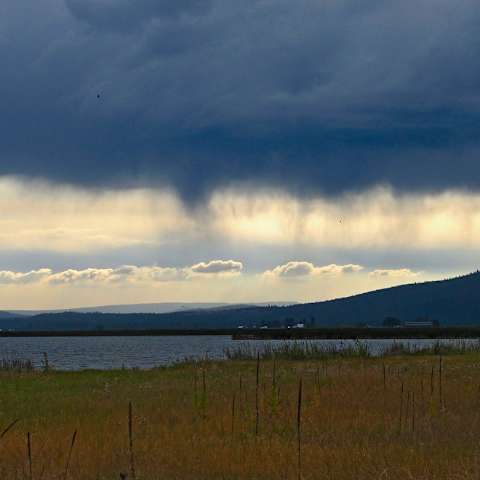 Horr Pond campground is the nearest of the park's three campgrounds to the boat launch. The campground...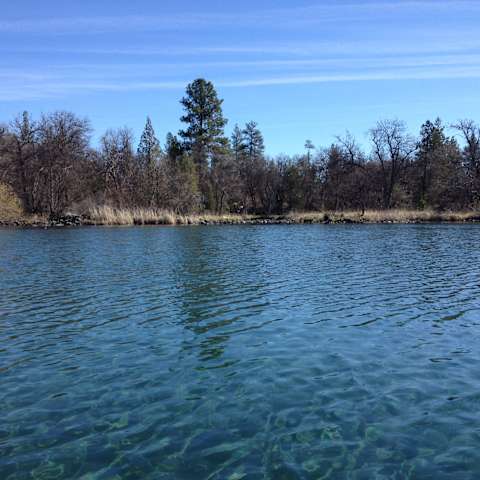 Angela: Amazing spot, beautiful views and very primitive. Geocaching, lava caves and old native relics found...
Photos
This park doesn't have any submitted photos—just yet.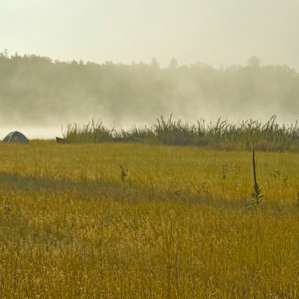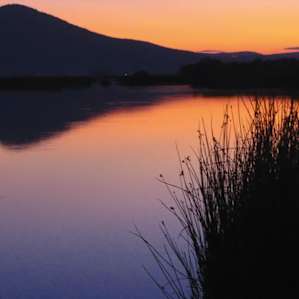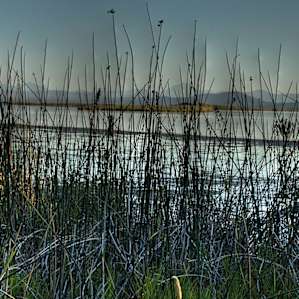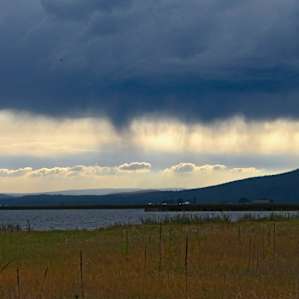 4 Reviews
Keep a lookout for Bald Eagles while paddling Big Lake. They're often spotted in the sky here!
Remove vote :(
Bring bug repellent! Since this park has dozens of waterways, mosquitoes run rampant here. On a brighter note, the dragonfly life is pretty neat!
Remove vote :(
Some of the landing spots are a little difficult to see out on the water, a map is definitely key.
Remove vote :(
Amazing spot, beautiful views and very primitive. Geocaching, lava caves and old native relics found here.
Remove vote :(
History of Ahjumawi Lava Springs State Park
The Ajumawi (Ah-joo-MAH-wee) people, for whom this park is named, are one of 11 autonomous bands of the federally recognized Pit River Tribe. The Ajumawi have remained in this area, calling this land home for thousands of years. Ajumawi and its spelling variations— Achomawi, Achumawi and Ahjumawi— refer to the people who have occupied this area from prehistory to the present. English translations of Ajumawi vary from "river people" to "where the waters come together." The Ajumawi people built rock fish traps near the shoreline that channeled fresh spring water needed to attract Sacramento suckers and trout. The traps held the fish in a shallow place that allowed them to be caught while spawning in winter. Once the native people caught their self-imposed limit of fish, the traps functioned as protected spawning grounds, ensuring the successful reproduction of the next generation of fish.
Today, descendants of the 11 bands making up the Pit River Tribe still live in an area known as "the hundred-mile square" in parts of Shasta, Siskiyou, Modoc and Lassen counties. They are keeping their cultural traditions alive for future generations.By the 20th century, much of the former Ajumawi homeland in the Fall River Valley had been acquired by Pacific Gas and Electric Company (PG&E) to further electrical power development. In 1944, rancher and former lumberman Harry Horr and his wife Ivy purchased 6,000 acres from PG&E. The Horrs used the land for cattle grazing and leased it to hunting and fishing clubs. After Harry's death in the 1960s, Ivy Horr wished to see the land and its resources preserved. In 1975, California State Parks
acquired the acreage that is now the park, helped by a generous gift from Mrs. Horr.