About A bar and a tent in the desert
Pitch your tent by the huge "5ACRES" sign and get to live a modern lonesome cow boy experience, in this isolated yet hip place. The 5ACRES bar is looking down the desert valley, with snowy mountains backdrop. You'll be drinking your beer surrounded by rocky mountains, Joshua trees, boulders, or star glazing. The space includes a BBQ, fire pit and some clean and very function
Read more...
Pitch your tent by the huge "5ACRES" sign and get to live a modern lonesome cow boy experience, in this isolated yet hip place.
The 5ACRES bar is looking down the desert valley, with snowy mountains backdrop. You'll be drinking your beer surrounded by rocky mountains, Joshua trees, boulders, or star glazing.
The space includes a BBQ, fire pit and some clean and very function dry bathroom.
Please note that the space is accessible through a dirt track, easily accessible with any SUV (2x4 or 4x4) or a short 6min walk.
Fires are allowed
Fire ring
Potable water is not available
Pets are allowed
Off leash
Listing type: Private
No. of sites: 1
Accessible by: Drive
Accommodation: Tent Only
Check in after: 1PM
Check out before: 1PM
Cancellation policy: Moderate
On arrival: Go straight to camp
Minimum nights: None
Accepts bookings: 5 months out
Weeknight discount: 15% off
12 Reviews
This listing has no reviews yet.
If you stayed here and have some insider info for us,
let us know
!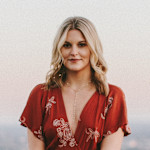 We had so much fun exploring the property at 5ACRES. The bar and fire ring set up are awesome. There is tons of room too spread out and get your campsite set up. We popped our tent up under the canopy below the big sign for some protection from the sun. The bar is great for mixing up beverages and prepping food. There is plenty of space behind it to store gear too! The property is also equipped with a propane grill and stovetop! Perfect for grilling up breakfast, lunch and dinner! The landscape is beautiful out there - dotted with gorgeous Joshua Trees and jumbo sized rock formations to climb for even better views of the desert valley below! The host, Francois, was super friendly and responsive. He offered some great tips and all the details we need to get there. I definitely recommend if you use the ATV track to get to the site that you only proceed with a 4x4 SUV that is high off the ground. I have a 4x4 cross over and I definitely felt my car bottom out a few times on some of the bumps along the way - so drive with caution along there! We had a great time and look forward to coming back in the future! Thanks!!
Helpful 3
Helpful 3
Remove vote :(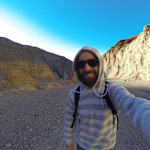 Went with my two boys for an overnight, loved the expanse of the land & we had beautiful clouds all day. If you're bringing a tent, like we did, make sure to collect rocks for tie-downs or bring sand stakes. The ground is 100% sand and the wind was ripping pretty good, we had to bury items to make stakes so our tent didn't blow away. The toilet shelter needs repair, it was ripped wide open on one side, but otherwise a great area for exploring the nearby rock formations. Caveats aside we'd definitely come again!
Helpful 1
Helpful 1
Remove vote :(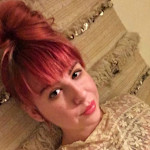 A quiet retreat to escape the 9-5 work week. I appreciated that there were not other campers and tents set up nearby. As mentioned prior, the toilet area does need a little bit of maintenance and possibly some updated signage for those of us arriving after sundown. We took a few guesses and followed some tire tracks to find the location.
Overall, I'd stay again. Thank you, Francois!
Helpful 1
Helpful 1
Remove vote :(
We had an amazing time this weekend at 5 Acres. My husband, dog and I went solo Friday night and a group of friends joined us Saturday night. It's the perfect location for small or large groups. There were 5 tents and we all fit comfortably. We brought a 10x10 EZ up tent that we setup next to the bar, which was a lifesaver with the heat. The BBQ and stove top work great, and the little putting green was really fun (bring your own clubs). The dirt road is definitely rough getting in, and while my 4x2 Jeep was ok, it's definitely better in an AWD car/4x4 SUV or truck. The outhouse bathroom has been fixed (from previous posts) and is actually quite nice. Bring a white sheet and a little projector if you want to watch movies by the fire pit. There's even a wood goal post to hang the sheet on! We'll definitely be back!
Helpful 1
Helpful 1
Remove vote :(
We loved this hidden gem! So much open space to hike, explore, gaze at the stars. The bar is super fun and the grill was a nice bonus! Francois was incredibly attentive and helpful, any questions we had he responded right away.
A few things to note:
- Do not drive up here unless you have four wheel drive, and even then, park at the bottom and walk up with your stuff - it's not far and the road is very sandy, bumpy and windy. We didn't get stuck, but our SUV battery died and when we needed a tow truck - which, sort of hilariously, DID get stuck immediately upon arrival. (Throughout this whole process Francois was beyond helpful and offered to come out and give us a jump, which fortunately we didn't need but I was grateful for his generosity.) It's really advisable just to leave your car farther down the dirt path and at least explore the terrain before driving through - the area is totally safe and your car will be fine!
- The master lock on the grill sticks a bit, we had trouble opening at first. We found that shaking out the sand a bit (try knocking it lightly against something metal until sand falls out) and follow the instructions and it should come unstuck.
We loved 5 acres and will definitely be back!
Helpful 1
Helpful 1
Remove vote :(
Cute site on the side of a mini sandy mountain in the desert. Toilet pit/bucket/outhouse was a welcome addition and so was having the bar counter to cook on. The fire pit was full of sand when we got there but we just dug it out and it worked perfect.
Note that the drive up here is unmarked, there were zero signs on our way up and our GPS told us it was in a different location. You couldn't see the 5 acres sign from any of the road and had no idea where to look. Once we found the correct road it was indeed a ATV trail. If you have anything less than a 4x4 or a 4x2 SUV I would not stay here as the drive up is super sandy with deep bumps (high clearance vehicles will have no problems). We drove up here in a stock FJ Cruiser, put it in 4x4 and had no issues, although the tilted sections of the trail gave us a slight scare since we are loaded top heavy lol. Also when we arrived it was super super windy (i.e. sand blasting everywhere) as a storm was passing through, we used our vehicle as a wind break to set up and once the storm passed it was fine.
I would definitely stay here again but try and pick a less windy time. One thing I wish was there was a flat spot to camp. Everything is at an angle so if you have a ground tent be prepared.
Helpful 1
Helpful 1
Remove vote :(
This stay was exactly what we needed! The property was great and isolated, so we didn't have to worry about campers close by being loud (or thinking we were too loud). The sign is so Instagram worthy, and the bar was a super nice touch. As other people have mentioned, the outhouse only has 3 walls, but we didn't mind and we weren't expecting a luxurious experience from camping! The open part faces away from the camp site, so you get a good view while you go. Definitely stay here if you get the chance!
Helpful 0
Helpful 0
Remove vote :(
Definitely check the weather forecast before committing. We got to the site and the wind was too strong to even set up camp. Ate the cost and went to a hotel instead. Unfortunate.
Helpful 0
Helpful 0
Remove vote :(
This is a sweet place! My boyfriend and I don't have an SUV so we parked below the ATV track and made a couple of trips to unload our stuff. Definitely worth the 6-10 minute walk. The bathroom has been updated and the grounds were clean. Be sure to stop by the Four Aces movie set on your way out of town.
We had a great time at 5 Acres! It's such a unique space & the set up is perfect for groups! We loved the tiki bar! The only thing that was a bummer was the massive pile of trash down by the parking area. It literally looks like a small dump :( This was a bummer for us because we brought our little travel trailer to camp in. There was no way it was making it up the ATV track. We had planned to park it & sleep in it in the parking area. Waking up to the trash heap was less than lovely. The actual campsite is AWESOME though! We hope to come back & tent camp with friends!
Unique camp site with the solitude and night skies any reluctant city dweller craves. Hikes and boulder climbing galore. Love the charm of the tiki bar.